Shopping for a new roof can be stressful and confusing (to say the least). We'll try to clear up some of the questions you may have to make the process a little bit easier.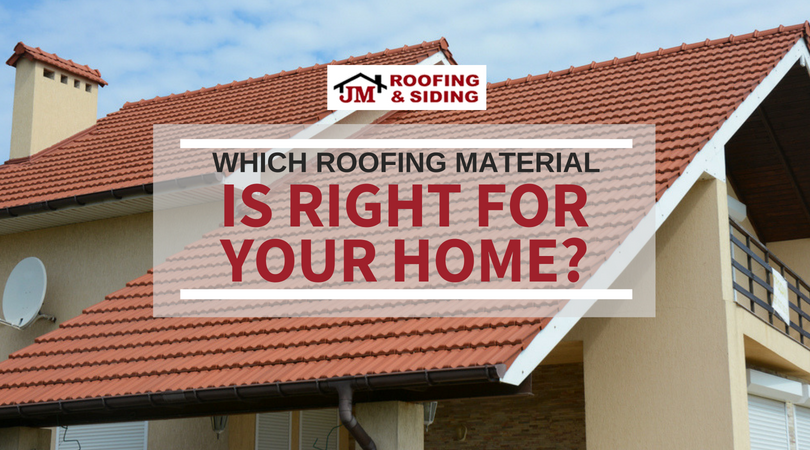 What Are The Different Types Of Roofing Material?
Shingles
Shingles are the most popular roofing material on the market and we can think of two reasons right off the bat. One, they are the least expensive with a decent lifespan (20 to 25 years) and two, they are very durable (they have layers of fiberglass, unlike traditional shingles).
Metal
Aluminum or steel roofs are the two materials you'll find when shopping for a metal roof. Aluminum is slightly more expensive than steel but is sometimes a better choice due to their resistance against corrosion. Metal roofing is up and coming as the most popular option because they are lightweight, energy-efficient, durable, and weather-resistant (they also can last for more than 50 years!).
To find out more about metal roofing: Metal Roofing Installation in Fairfield County, CT.
Wood
Cedar shakes or shingles give a beautiful appearance and is also very durable, making it the most popular wood option. However, they require much more maintenance compared to other roofing materials, which turns some homeowners away.
Tile
Concrete or clay tile roofs are the most popular in the southern and western states in America, but cooler climate homes can have them as well! Tile roofs are very durable and weather resistant, and they provide a curb appeal unlike any other.
Are you looking to revamp your home's roof? JM Roofing & Siding will provide you with a wide variety of residential roofing services, including new roof installation, roof replacement, roof repair, and general roofing service.
Call us today for a FREE estimate on all new roof installations!