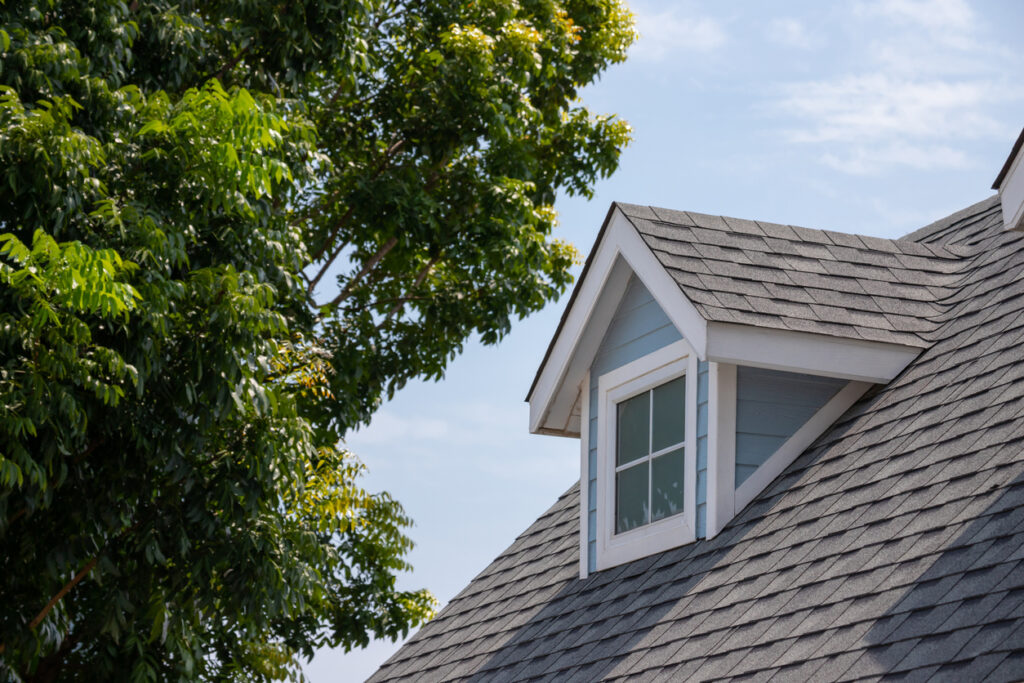 The trees surrounding your home have probably been there for a while, so it might seem hard to part with some of them. Trees are perfect for shading your home naturally and adding beautiful scenery to your yard. However, with fall finally here, the amount of fallen leaves and branches you have to deal with might be too much to handle. Not only that, but hurricane season doesn't end until late November, so you could be dealing with some serious roofing damage. Here is what we suggest: 
Pay Attention To:
Old or dying trees. If some of the trees surrounding your home are showing obvious signs of being on the brink of falling apart, it might be time to get them taken down. If they are badly damaged enough, it might not even take a strong storm to have it fall on your home.
Trees that are close enough to do significant damage. Do a visual scan to see if maybe your home will be safer without certain oaks surrounding it. This includes ones that are close enough to windows, that if they were to fall it could be potentially dangerous to you and your family. This also includes ones that could do significant damage to your roofing, if it were to fall right on top of your home. Considering taking down these trees before big storms hit.
Don't Worry About:
Trees that are semi-close. With these, if you really are nervous about the potential damage they could cause, consider just getting the branches trimmed for extra measure. This way you can leave up safe, beautiful trees around your home all while not worrying about if a big storm comes through.
Damage that is caused to your roofing that you weren't prepared for. That's where we come in! We offer restoration and repairing services for homeowners. Not only that, but our emergency roof services are here for you whenever you need us. The second an emergency comes up, we'll be there to help you and your family.
Roof Storm Damage Repairs In Norwalk CT
When it comes to ensuring your roofing lasts and is ready to endure extreme weather conditions, you need to hire the best contractor possible. The experts at JM Roofing and Siding are licensed and insured to serve you in Norwalk, Connecticut and the surrounding areas. Contact us today for a free estimate!